Here's a quick update on the sweater I started.
This yarn is so gorgeous. I have another stranded thing I'm working on that's on a back burner, and I very much wish it was made of yarn as nice as this, because I'd be much more excited to go back to it.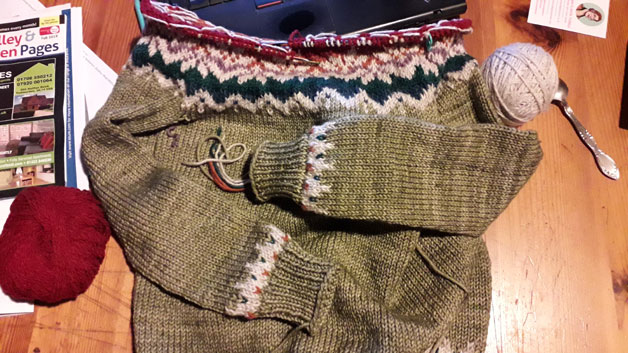 This is definitely the best Icelandic style sweater I've made so far. Hopefully I'll make many more.